OPtimize space and be upgradable
Data Center Design
We design or upgrade your data center to lower your total cost of ownership, support your future growth plans, reduce your risk of downtime, maximize performance and improve your ability to reconfigure as needed.
Save space and have reliable and uninterrupted services.  Designed as highly reliable and flexible to accommodate disaster recovery, upgrades and modifications.
Get a Quote
More Info
BUILT SERVER CABINETS ON DEMAND
DATA CENTER BUILD
We provide customized and fully built racks to implant into your data center or server room.  We provide the Cabinets, Racks, PDU's, UPSs, Patch Panels, Switches, Consoles, Servers, Cabling, etc., 100% ready to go.  All you need to do is point where you want each rack and we install them there.  
If you have specific brands of equipment, let us know, we will produce and install it for you.  EMR CPR is your single source vendor to provide you data center and rack builds instantly. 
Get a Quote
100% UPTIME WITH UPGRADES
MANAGED DATA CENTER
Keep your data center operational and up to date 100% with our data center management, including on-demand data center engineers, audits, asset management, equipment replacement, smart hands, patches and more.  
Upgrade your hardware, applications, software and operating systems.  Manage your data distribution and storage and manage your back-ups.  Standardize your emergency planning and provide technical support.
Get a Quote
MOVE OVER THE WIRE OR PHYSICAL MOVE
Data Center Migrations
We migrate millions of data center devices around the world.  Duplicate you existing environment and migrate over the wire for zero downtime.  Physically move your devices from one location to another.  Our hybrid solution is to build a new network, migrate core infrastructure, services and applications over the wire and only physically move what you have to.  
Talk to our team to help you plan your next data center migration.
Get a Quote
BUILD RACKS YOUR WAY
CUSTOM SOLUTIONS
Select your custom design and we ensure the best custom solution you can dream of with discounted pricing.
We even bring the direct manufactures to you because we are partners with all of the top manufactures such as DELL, IBM, Microsoft, Eaton, Extreme Networks, Palo Alto Networks, etc.  
Take a look at our ready made rack designs available for deployment.
Get a Quote
WE ARE ONSITE
SMART HANDS
We provide around-the-clock, on-site, operational support service for remote management, installation and troubleshooting of your data center equipment. 
Save time, money and hassle with our prepaid discount program including monthly or annual payment schedules. Receive discounts up to 30%, create your own plan by choosing your hours and rollover any unused monthly plan hours.
Get a Quote
DOD DRIVE WIPES (U.S. DEPARTMENT OF DEFENCE STANDARD)
DATA DESTRUCTION
Turn key services for Disk Sanitation, Drive Destruction, Data Destruction with Certificate of Destruction.
Destroy all data on Hard Disks, Solid State Disks (SSD) & USB disks, and Memory Cards, excluding any possibility of deleted files and folders data recovery.  Supporting U.S. DoD 5220.22-M and more than 20 international data sanitizing standards
$25/DRIVE
BULK DISCOUNTED PRICING AVAILABLE.
Get a Quote
INSTALLS, MOVES, ADDS, CHANGES
RACK, STACK, CABLE
If you are growing rapidly or consolidating, as a result you need to Iinstall or move equipment to take things to the next level. Our data center engineer team will create a productive workplace by transforming and improving your environment. From installs, moves, adds, changes to deployments and decommissions, our suite of solutions delivers an exceptional experience.  We are highly-skilled experts who work with you to understand the needs of your environment to execute an optimized project plan for your migration or ongoing support.
Get a Quote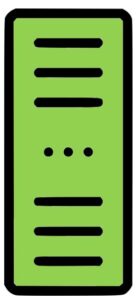 Starts at $100.00
Single Rack Build
Cabinet or Rack
Patch Panels
Cable Managers
PDUs
UPSs
Switches
Console Servers
Built and shipped to you
Installed and anchored onsite
Friendly Support
Start now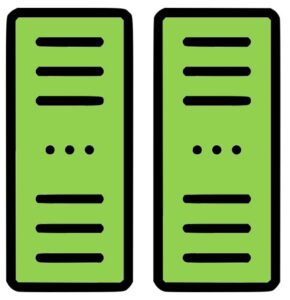 Starts at $500.00
5-10 Rack Build
5 Cabinet or Rack
5 Patch Panels
5 Cable Managers
5-10 PDUs
5 UPSs
5 Switches
5 Console Servers
Built and shipped to you
Installed and anchored onsite
Friendly Support
Start now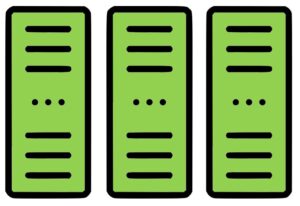 Starts at $1,000.00
10+ Rack Build
10+ Cabinet or Rack
10+ Patch Panels
10+ Cable Managers
10+ PDUs
10+ UPSs
10+ Switches
10+ Console Servers
Built and shipped to you
Installed and anchored onsite
Friendly Support
Start now